01.15.16 by Heather Wallace - Green BuilderŽ Media, the leading media company in North America focusing on green building and sustainable living, recently announced The Winners of its 8th Annual Green Home of the Year Awards. Nine projects were selected to represent this year's best green homes.
The Beach House won Best Renovation Of The Year.

An 83-year-old beach house gets a deep energy retrofit,
but retains the grace and beauty of the original home.
Select page 42 for full article
- Note that you may be prompted to enter some info for access -

From The Judges:
"This is a great example of green, energy-efficient retrofit.
We need more of these."

Once you follow the link by clicking on any of these pictures,
make sure to use the scroll buttons provided at
the bottom of each picture for more content.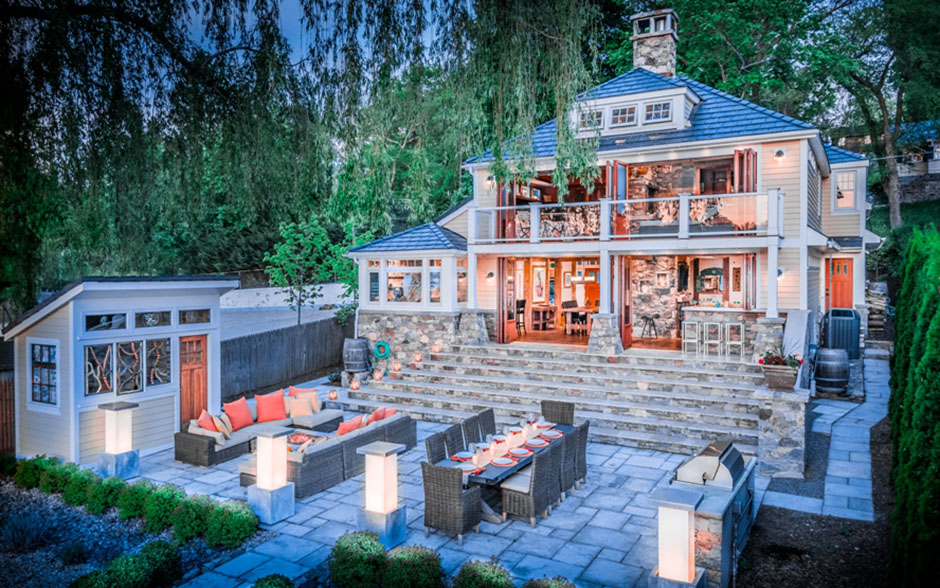 The Beach House is Energy Star Certified, with a HERS rating of 30
and LEED Platinum Certification rating of 90.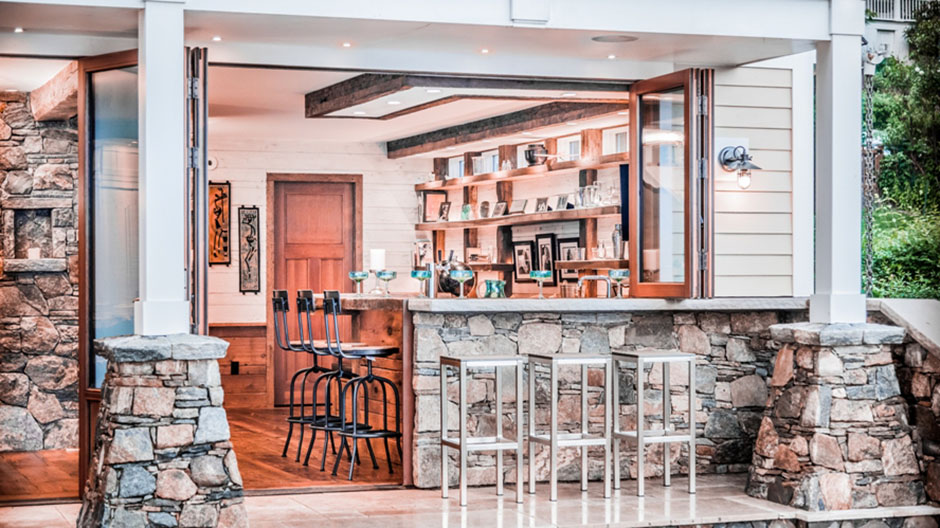 "The masterful combining of creativity and building science
so beautifully and convincingly demonstrated in these projects
should inspire everyone, everywhere in the shelter industry
to emulate these extraordinary designers and builders."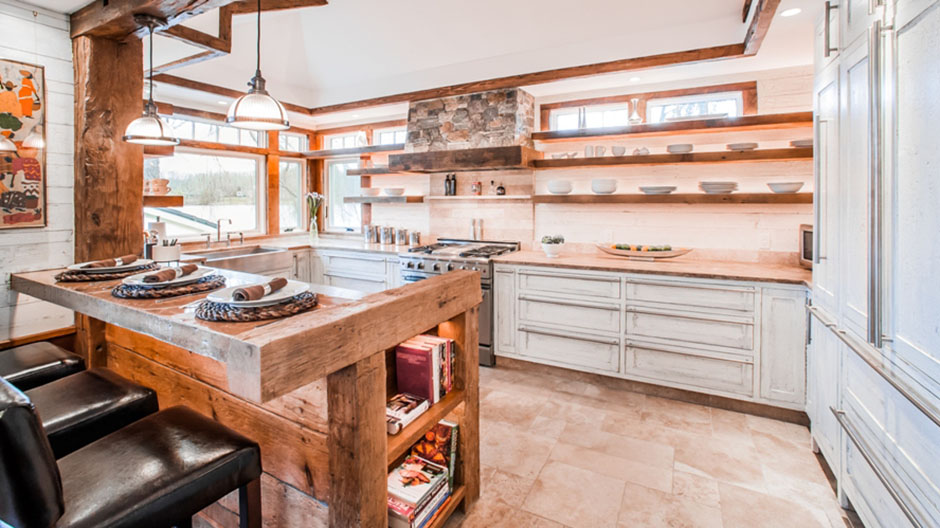 The kitchen cabinetry were constructed with sheathing from the
original roof, exterior walls and attic flooring.
Review many more pictures of the Beach House,
including many 'before & after' photos
"if it's not beautiful, it's not sustainable"
- Architect Lance Hosey